Jennifer Silva, Esq., top Boston divorce attorney at Mavrides Law, has been published in the prestigious Boston Bar Association's Winter 2020 Family Law newsletter. Read her article here, and the press release below. Congratulations, Attorney Silva!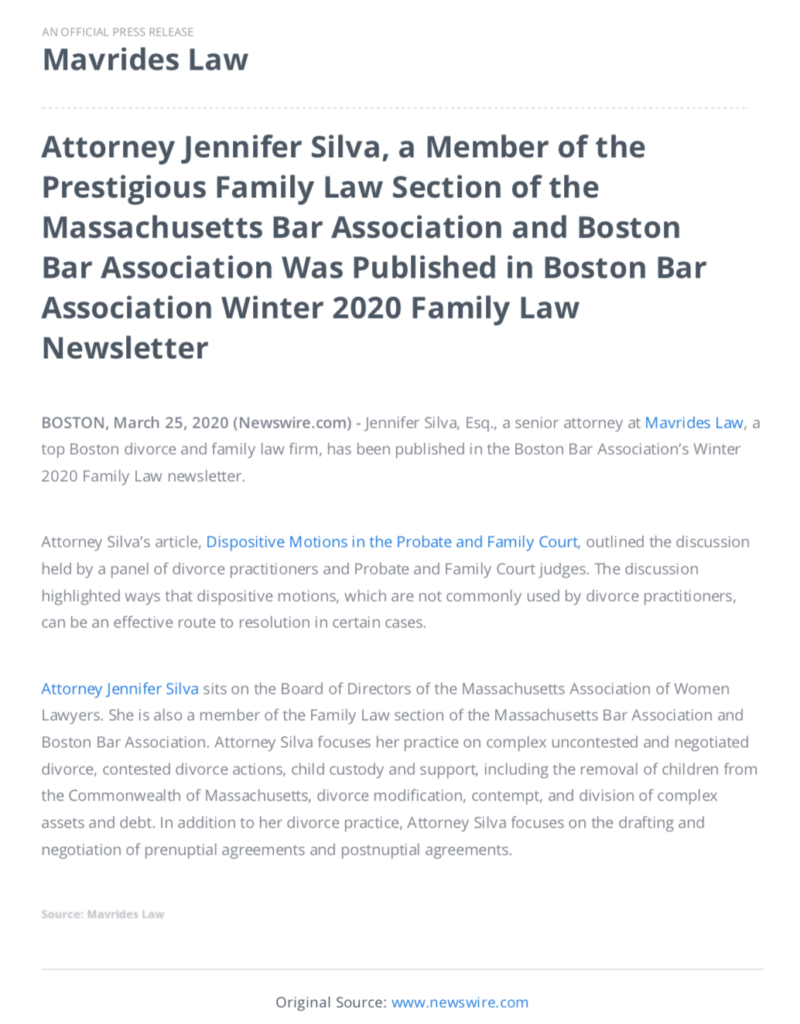 Jennifer Silva, Esq. is a senior attorney at Mavrides Law. Her practice focuses on uncontested and negotiated divorce, contested divorce actions, paternity issues, child custody and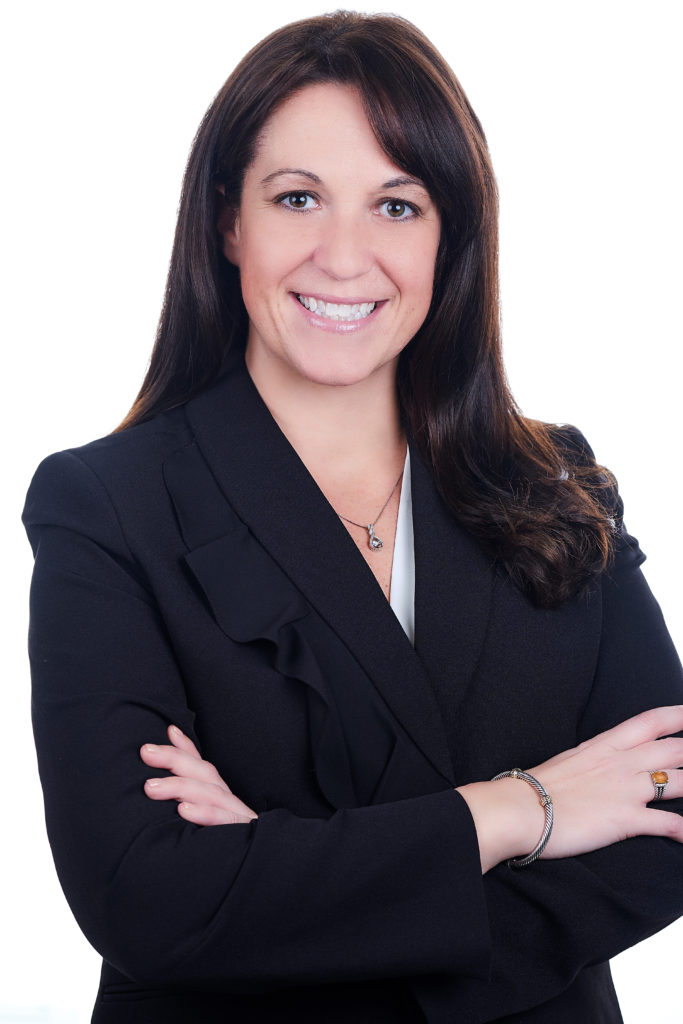 support, including the removal of children from the Commonwealth of Massachusetts, divorce modification, contempt, and division of complex assets and debt. In addition to her divorce practice, Attorney Silva focuses on the drafting and negotiation of prenuptial agreements.
Attorney Silva has represented clients in divorce cases involving the valuation of business interests, commercial and residential real estate, as well as high asset and complex divorce, including cases involving the enforcement of prenuptial agreements. In addition, she frequently works with expert witnesses including real estate appraisers, business appraisers, and mental health professionals. Attorney Silva brings her dedication, experience, and compassion to each of her cases.
Attorney Silva serves as the Vice President and sits on the Board of Directors of the Massachusetts Association of Women Lawyers. She is also a member of the Family Law section of the Massachusetts Bar Association and Boston Bar Association.
To speak with a lawyer about divorce or MA alimony matter, contact Mavrides Law in Boston or Wellesley, MA. To schedule an in-depth initial consultation, call 617-723-9900 or contact the firm at info@mavrideslaw.com
All content provided on this blog is for informational purposes only. You should not act upon any such information without first seeking qualified professional counsel on your specific matter.  Mavrides Law makes no representations as to the accuracy or completeness of any information on this site. Mavrides Law will not be liable for any errors or omissions in this information nor for the availability of this information. These terms and conditions of use are subject to change at any time and without notice. Communication of information by, in, to or through this Website and your receipt or use of it (1) is not provided in the course of and does not create or constitute an attorney-client relationship, (2) is not intended as a solicitation, (3) is not intended to convey or constitute legal advice, and (4) is not a substitute for obtaining legal advice from a qualified attorney.