by: Marcia Mavrides, Esq.
Holidays are a particularly stressful time for most people.  But when you are in the middle of a divorce, even the thought of dealing with the holiday can feel like an acute case of appendicitis.  If you have children, it can be equally stressful for them, as they realize their parents are not celebrating the holiday together.  How do you get through it?  The simple answer is to keep the holiday in perspective.
This is a new beginning.
Think of this separate celebration with your children as a new beginning; a time when you create your own new tradition. Of course, it may take a few celebrations to tweak this new tradition, but it's important to believe that it will only get better.  For example, many parents may choose to take their children away for the holiday, rather than spend it with the usual crowd.  If you can't afford to go away, then create home traditions, such as cooking together; decorating cookies and cakes; visiting Plymouth Plantation (Thanksgiving) or making ornaments for a holiday tree; stringing popcorn to hang on outdoor trees for the birds to eat.  The internet is filled with ideas that are not costly, but fun.  Remember, your relationship with your child is the most important aspect of any holiday celebration.  All children want to believe that there parents are happy and content so they can feel happy and content.
Be flexible and keep the peace.
One of the most stressful aspects of holiday celebration is dreading interactions with your spouse/ex-spouse.  If you feel this way, then you should also recognize that holidays are likely stressful for your child, who may feel caught in the middle of both parents. Take the high road and don't get caught fighting over holiday parenting.  Whether you celebrate a holiday on the exact holiday date or another date, it really does not matter.  As long as you are creating traditions and spending time with your children, that is all that really matters.  Keep focused on what is important:  your relationship with your children and building separate holiday traditions.
Take care of yourself.
Remember, if you are well, then you are able to express the genuine holiday spirit of peace and contentment.  If you are miserable, then your celebration will be tainted with the pall of negativity.  Therefore, keeping yourself strong by getting rest, eating well and not self-medicating with alcohol or like substances.  Positivity will go a long way in bolstering the stamina you need to make these new holiday traditions truly memorable.  And remember, making memories with love and kindness shores up our ability to move ahead into the brightness of living.  After all, isn't that the main reason we celebrate holidays?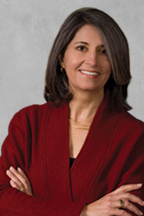 For over 34 years, Marcia Mavrides has been a recognized leader in the divorce and family law community throughout Boston and Massachusetts. To speak with a lawyer about divorce, paternity, or child custody matter, contact Mavrides Law in Boston, Newton, or Wellesley, MA. To schedule an in-depth initial consultation, call 617-723-9900 or contact the firm at info@mavrideslaw.com
All content provided on this blog is for informational purposes only. You should not act upon any such information without first seeking qualified professional counsel on your specific matter.  Mavrides Law  makes no representations as to the accuracy or completeness of any information on this site. Mavrides Law will not be liable for any errors or omissions in this information nor for the availability of this information. These terms and conditions of use are subject to change at any time and without notice. Communication of information by, in, to or through this Website and your receipt or use of it (1) is not provided in the course of and does not create or constitute an attorney-client relationship, (2) is not intended as a solicitation, (3) is not intended to convey or constitute legal advice, and (4) is not a substitute for obtaining legal advice from a qualified attorney.