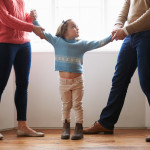 Have a plan: A Court Order is a way to prevent problems that can occur due to co-parenting conflicts. The plan should specifically identify the summer vacation parenting schedule, as it may differ from the academic year parenting schedule.
Flexibility: While the Court Order will be a "fallback" plan for the parties, it is usually helpful if the parties can be reasonably flexible with each other regarding summer parenting time.  This will allow the children to attend special events and activities that may fall outside of a parent's court ordered parenting time. . This also shows that the parents are willing to cooperate by being lenient and working together for the benefit of the children. Children's well-being are a priority and the parenting time should reflect such priority.
Plan for extra summer expenses: Parents should take into account the expense of the activities that their children are involved in during the summer, such as summer camp.  You should refer to the terms of your agreement regarding summer camp so you are knowledgeable as to your financial contribution to the same.
Leave the kids out of disputes: In the end, a proper parenting time schedule is successful when the children do not feel any form of tension between the parents. Although conflicts are bound to happen, this should be handled between the parents alone. Effective communication between the parents is one way to avoid disputes or conflicts altogether.